The allure of revocation.
A century after the end of production, Berkel pays homage to an extraordinary model, the most widespread in the world. Today, the mythical L model is still entirely hand made, in perfect compliance with the historic design, characterised by majestic lines and precious details. Innovation has added the advantages of state-of-the-art solutions in terms of safety and functionality. Both in virtue of its impressive size and details introduced to ensure full compliance with standards, the L16 fly-wheel is a veritable work of art, ideal for the most expert professional use.
Read more
Disclaimer
Some details may be different from what is shown in the photo .
Sales tax will be added to orders shipped to destinations within the state of Florida, as well as any regulated state in accordance to law.
Details
Red L16 fly-wheel, the allure of revocation.
In painted cast-iron, with details in chrome-plated steel (such as the data plate with serial number, a detail worthy of only the most exclusive works of art), the L16 is a celebration of excellence, an expression of the the most refined Made in Italy.
In its classic Berkel red and, upon request, fitted with a characteristic en nuance cast-iron pedestal, the new fly-wheel slicer L16 offers a modern interpretation of Berkel style: small in size, refined finishings and continuously superior performance. In its tireless search for perfection, Berkel knows that state-of -the-art can only be achieved by seamlessly blending tradition and innovation: the only way to perpetrate the allure of an icon, the strength of a myth. Its accessories include a pedestal with art nouveau-inspired decors. All accessories are sold separately.
A few details may vary from the ones visible in the photo.
• Manual flywheel slicer
• Flower flywheel
• Aluminium structure
• Stainless steel and chrome-plated parts
• Stainless steel slice deflector, receiving tray, sliding overplate
• Feet can be installed in two different configurations
• Meat table rapid advance mechanism and return system
• Built-in sharpener
• Slice thickness adjustment system with decimal advance
• Slice deflector, receiving tray, sliding overplate and sharpener can be easily removed for cleaning
• 360° blade guard ring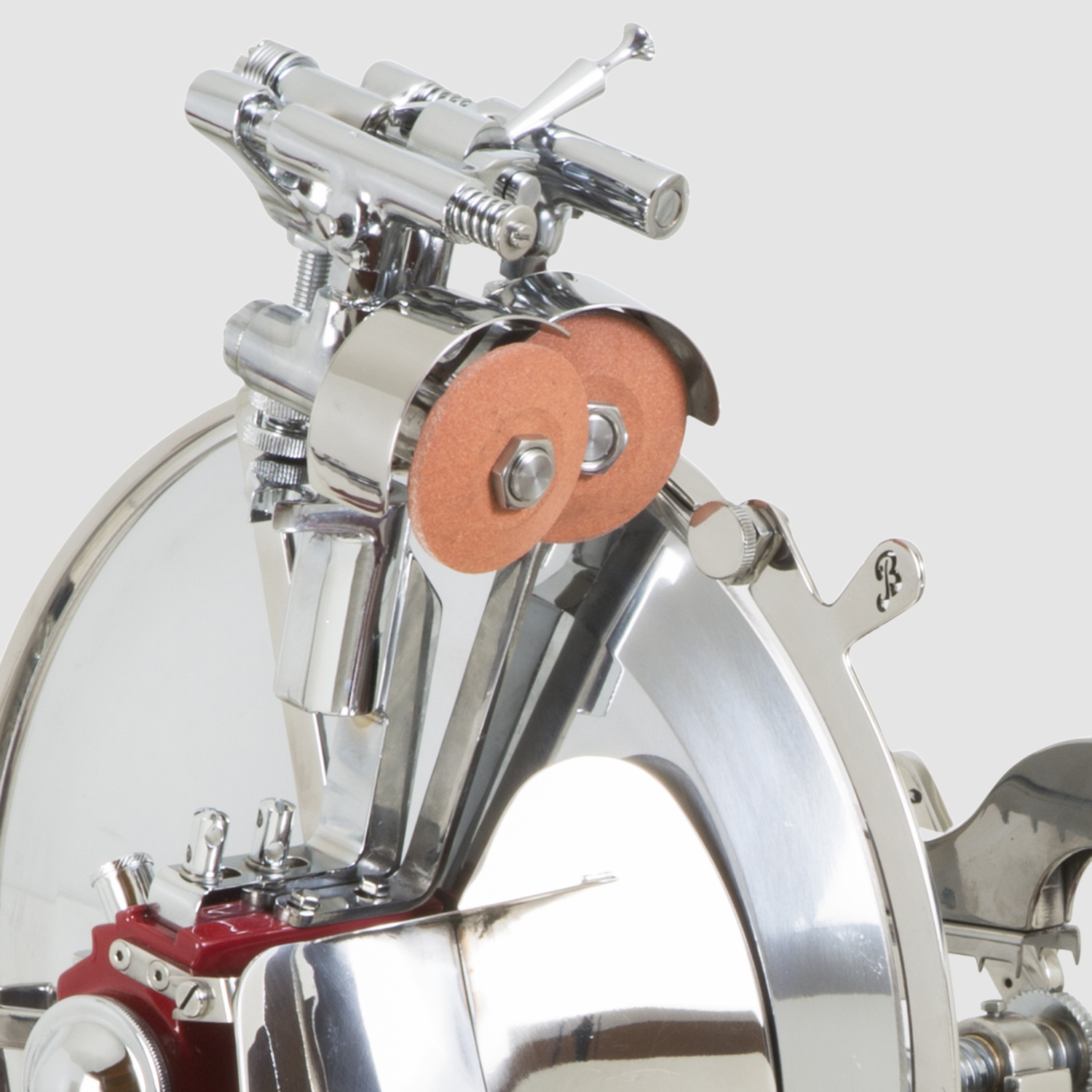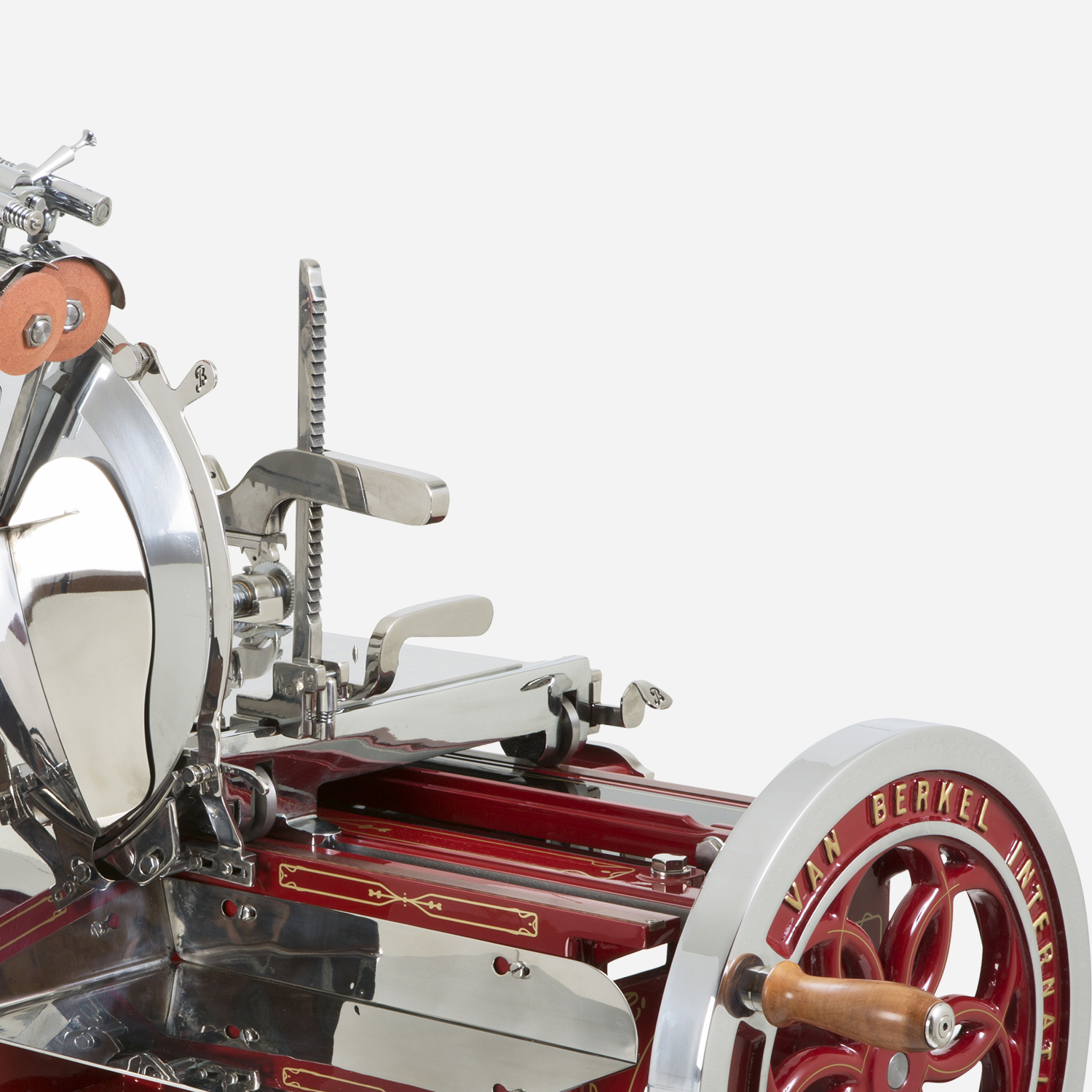 Technical data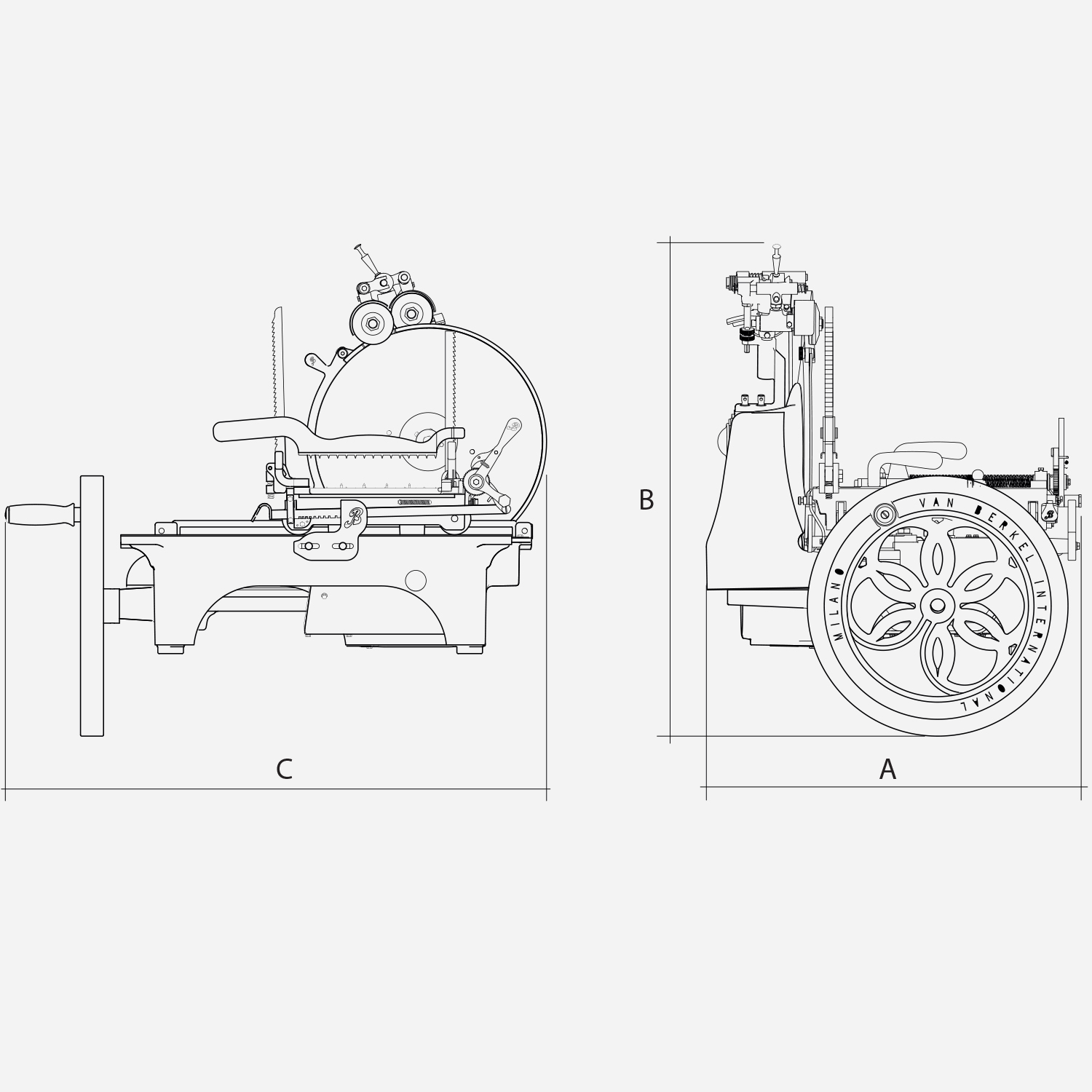 Weight

231.49 lb

Height [B]

29.5 inch

Depth [C]

34.6 inch

Width [A]

23.6 inch
Blade diameter

13.8 inc

Blade material

100Cr6

Cut thickness

0 – 0.16 inc

Cut Capacity Circle

8.3 inc

Cut Capacity Rectangular

10.2x7.9 inc

Removable parts

slice guard deflector; Receiving Plate; Meat table

Sharpener

included, one-movement type
Add to Compare
Shipment
Costs
Times
Contiguous US
FREE*
Delivery times will be notified
upon payment
Alaska, Hawaii, US Protectorates, APO/FPO
Charged to the recipient,
according to the country of destination
* Shipping is free of charge within the contiguous US for orders over $100. For orders under $100, a flat shipping fee of $15 will be charged to the customer. Deliveries are made on working days, from Monday to Friday. No deliveries on holidays.
SALES TAX will be added to orders shipped to destinations within the state of Florida, as well as any regulated state in accordance to law.
-