Cod.Art. BKTRBVC500000000FR
A tribute to the traditions of the past
The Berkel Tribute flywheel slicer is a new slicer inspired by the historic Berkel B model ("Indianina") of the '20s. A tribute to elegance and tradition for sophisticated homes.
COMPARE DIFFERENT MODELS
Read more
Disclaimer
Some details may be different from what is shown in the photo .
Sales tax will be added to orders shipped to destinations within the state of Florida, as well as any regulated state in accordance to law.
Details
TRIBUTE, the flywheel meat slicer for home use
Tribute is inspired by one of the most renowned Berkel models. The flower flywheel, gold colour decors, and elegant design make this meat slicer a true tribute to tradition. This artisanal machine is much appreciated by cuisine enthusiasts and those who know that the perfect cut is essential to maintain and enhance the quality of a product.
Its considerable cutting capacity makes it ideal for those who enjoy the real flavour of things, whereas its elegance makes it perfect for those who love all things beautiful.
Tribute has a blade with a 300 mm diameter. It is available in 2 standard colours: red and black. Its accessories include a pedestal with art nouveau-inspired decors. All accessories are sold separately.
Performance
Specific aluminum alloy casting and Stainless Steel and rubber feet for total stability during slicing
Adjustable feet in different configurations
300mm 100cr6 chromed steel blade with professional profile: reduces waste and ensures perfect slices
Food plate quick advance and returning system combined with a manual millimetric knob for perfect product positioning
Classic Berkel design of the tower, combining elegance and robust design
Gold color decorations to enhance varnished parts
Classic Berkel flywheel with squared profile internally balanced to prevent unintentional rotation in any position
Removable sharpener included with a two movements operating system to increase sharpening precision
Gauge plate opening knob with the 11 positions to adjust slice thickness from 0mm to 1,5mm
Very thin residual product to minimize wasted material
Wide steel deflector with facilitated coupling for a better slices removal
NFC TAG casted in the machine body as a certificate of authenticity
Cleaning & Hygiene
Stainless steel professional food plate with a detachable system for an easy machine cleaning
Assisted stainless steel product press holder for a complete locking of the product
Wide space for fast and easy cleaning and a rear space to collect wasted material
Quick slice deflector removal system for an easy cleaning of the machine
Stainless steel removable receiving plate, dishwasher-safe
Safety
Stainless steel full blade ring guard
Manual opening system of the blade to operate safely
Black anodized aluminum ergonomic controls in comfortable position to maximize the grip and to minimize any effort for the operator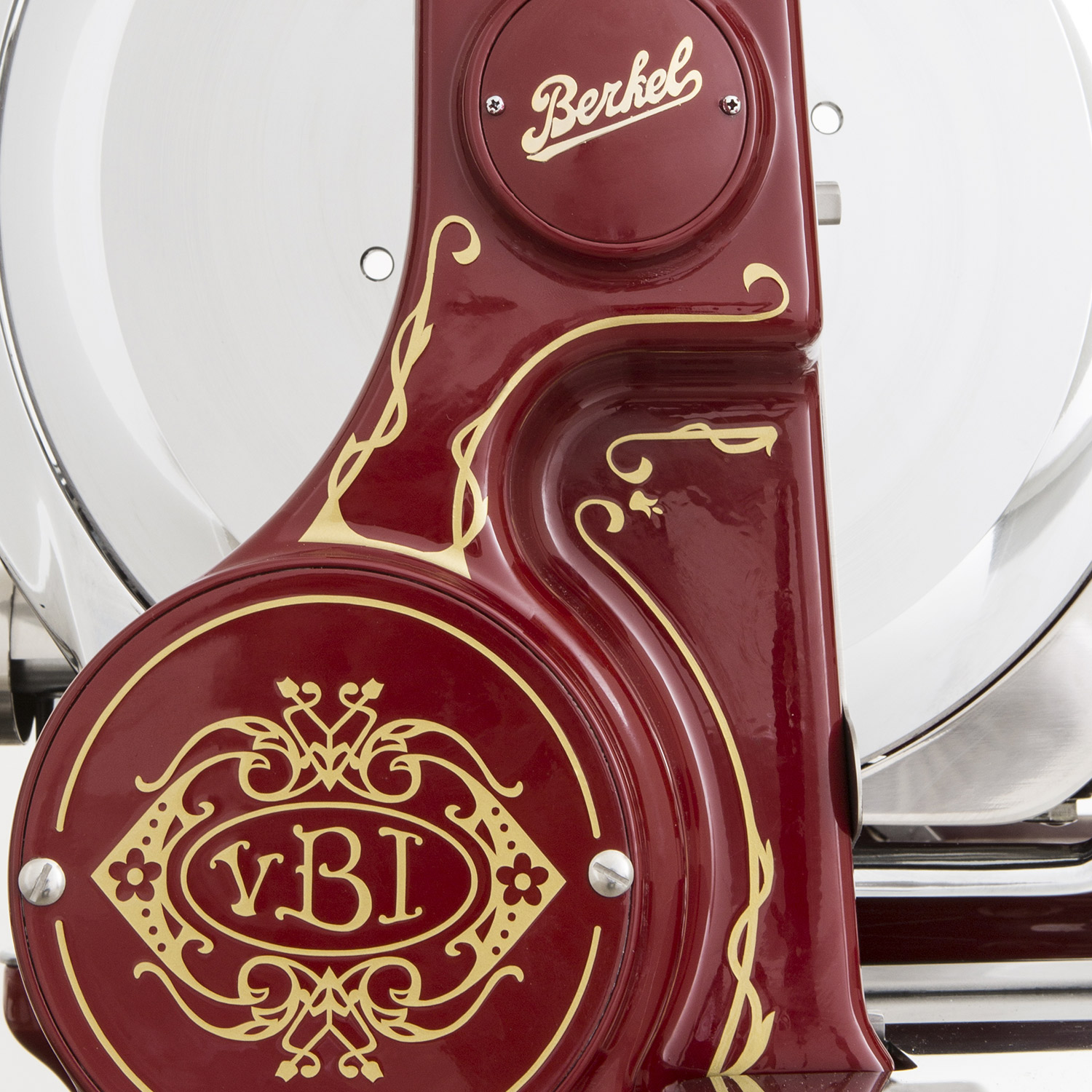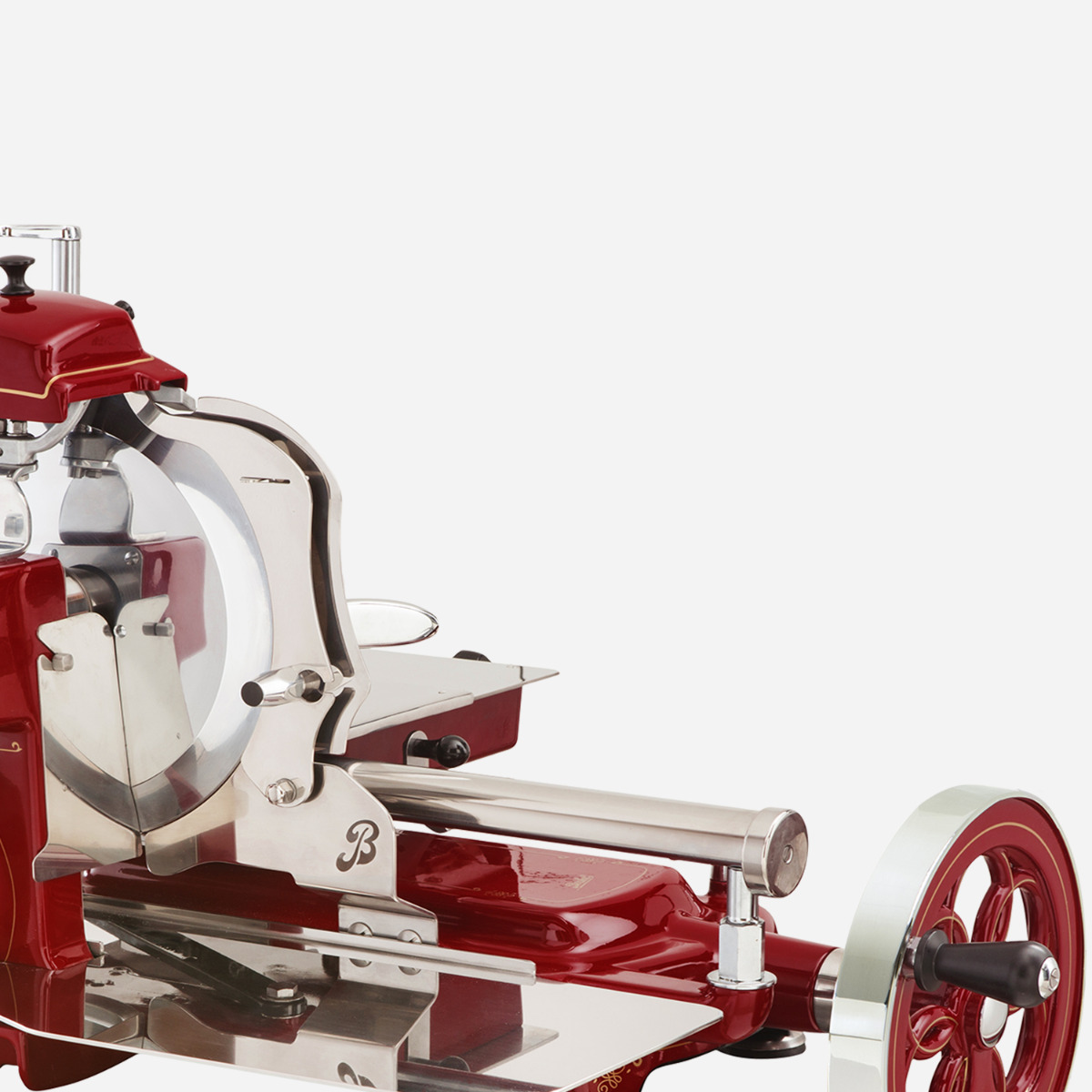 Technical data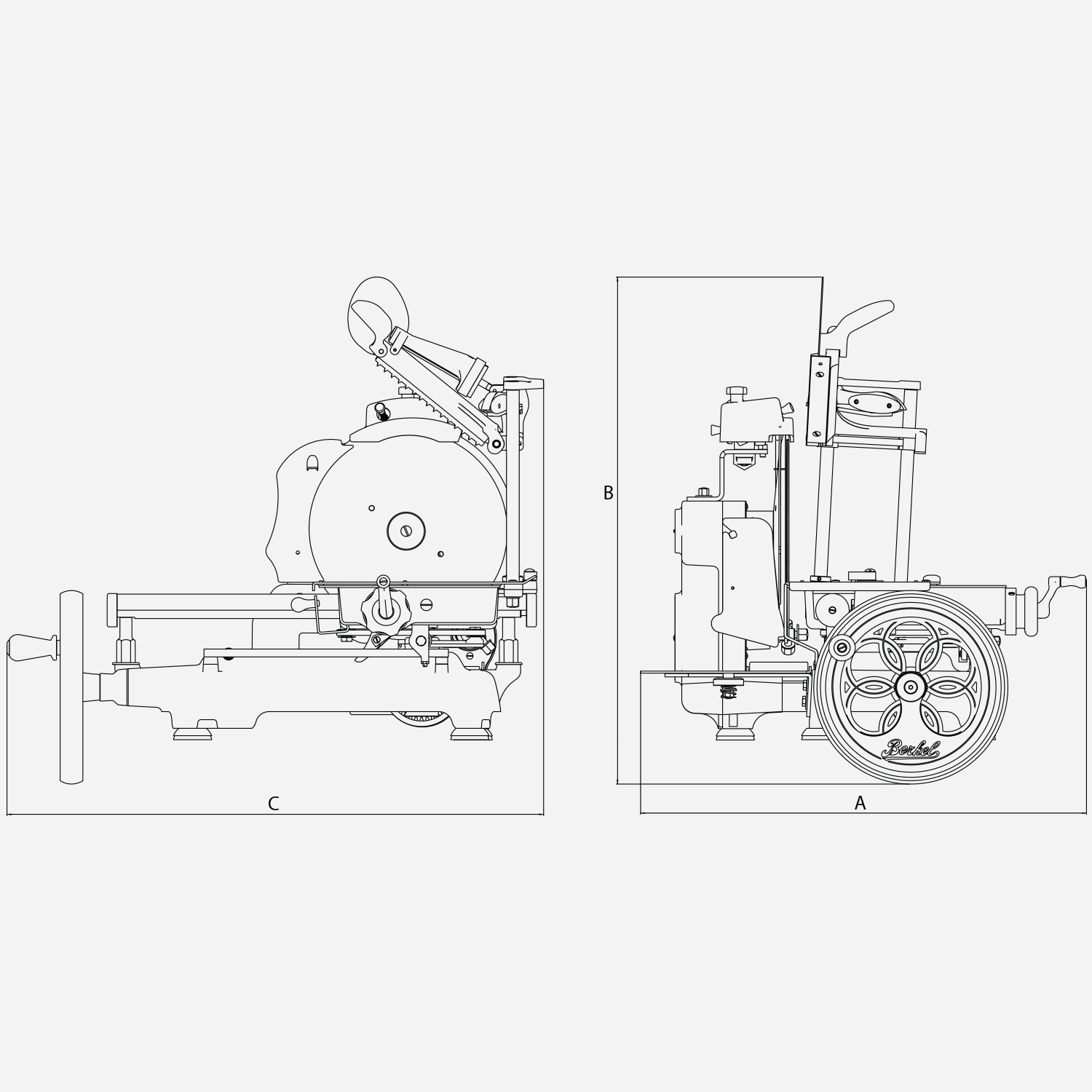 Blade diameter

11.8 inc

Blade material

100Cr6

Cut thickness

0 - 0.59 inc

Cut Capacity Circle

8.3 inc

Cut Capacity Rectangular

10.6x8.3 inc

Removable parts

slice guard deflector; Receiving Plate; Meat table

Sharpener

included, 2-movements type
Add to Compare
Shipment
Costs
Times
Contiguous US
FREE*
Delivery times will be notified
upon payment
Alaska, Hawaii, US Protectorates, APO/FPO
Charged to the recipient,
according to the country of destination
* Shipping is free of charge within the contiguous US for orders over $100. For orders under $100, a flat shipping fee of $15 will be charged to the customer. Deliveries are made on working days, from Monday to Friday. No deliveries on holidays.
SALES TAX will be added to orders shipped to destinations within the state of Florida, as well as any regulated state in accordance to law.