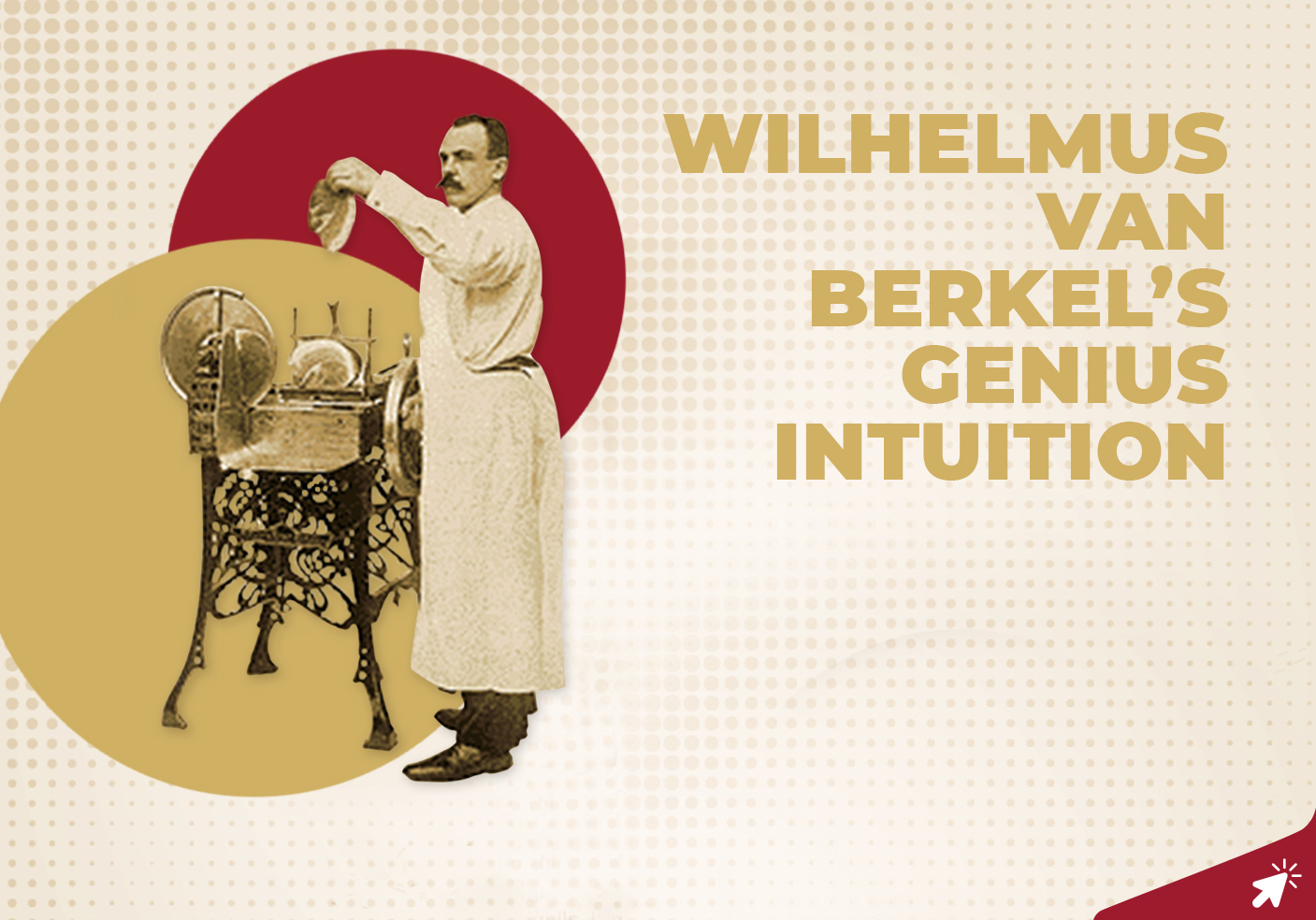 The history of the Berkel brand started in 1898 when Wilhelmus Van Berkel from the Netherlands, invented a truly revolutionary tool that could mechanically reproduce the "perfect slice". A genius intuition that led to the creation of the world's first slicer and the birth of an icon, the red flywheel, a must-have for enthusiasts and connoisseurs across the globe.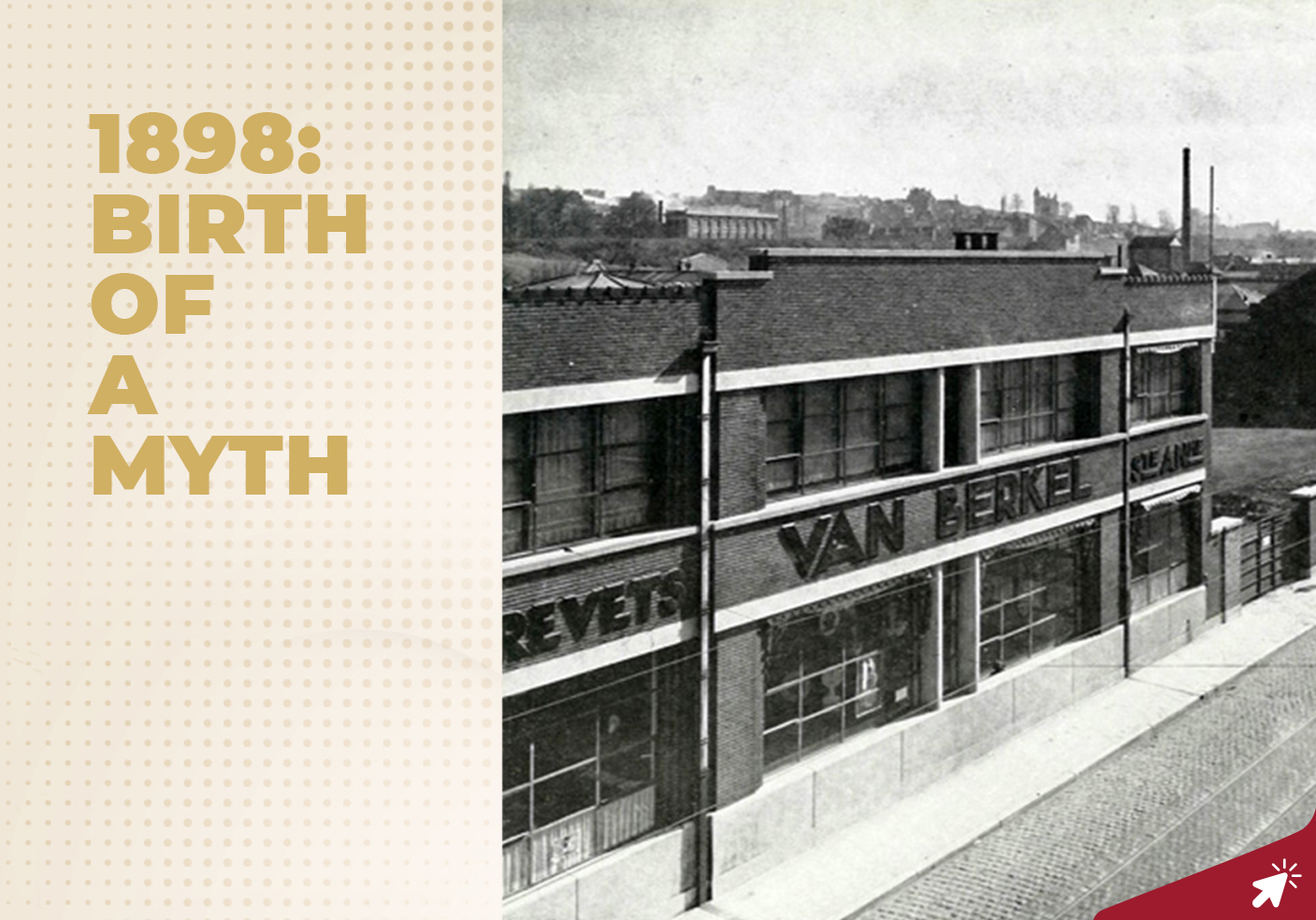 On 12 October 1898, Van Berkel established his first factory in Rotterdam. One year later, Van Berkel's Patent Company Ltd had manufactured and delivered 84 slicers. Upon obtaining the patent, other factories were opened in Europe, the United States, South America, and Canada, and the product range was expanded to include scales, meat mincers, coffee grinders, and bread slicers.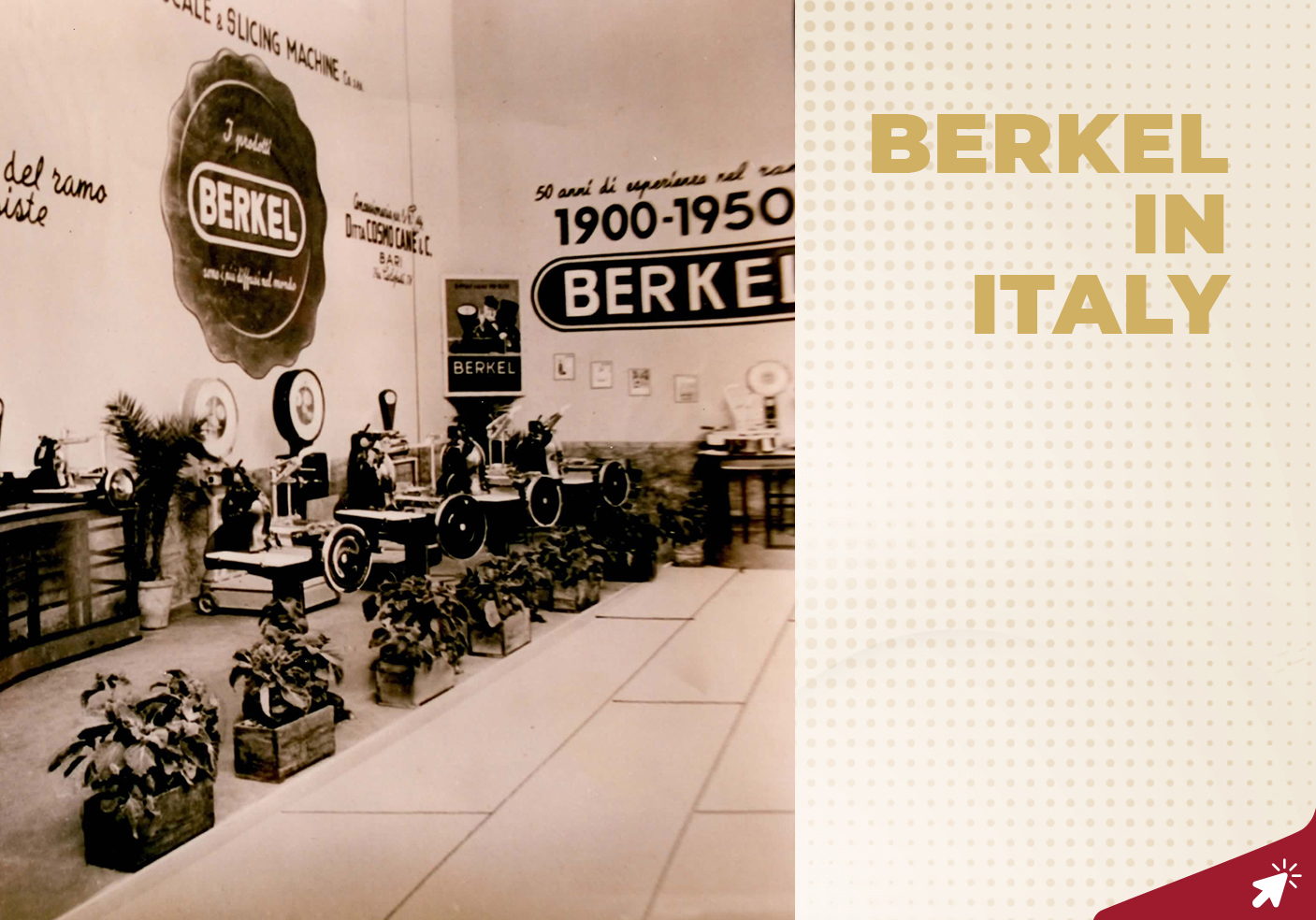 The story of Berkel in Italy starts in 1924 in Milan. In just a few years the company signs up 1780 workers, 350 employees, 920 salesmen distributed in 4 factories, 115 showrooms and 205 stores. An unprecedented success with no competition. Only a global disaster could stop the rise of the slicer par excellence: during the Second World War the damage is massive but the brand survives among the smoking ruins and Berkel does rise during the Italian economic miracle.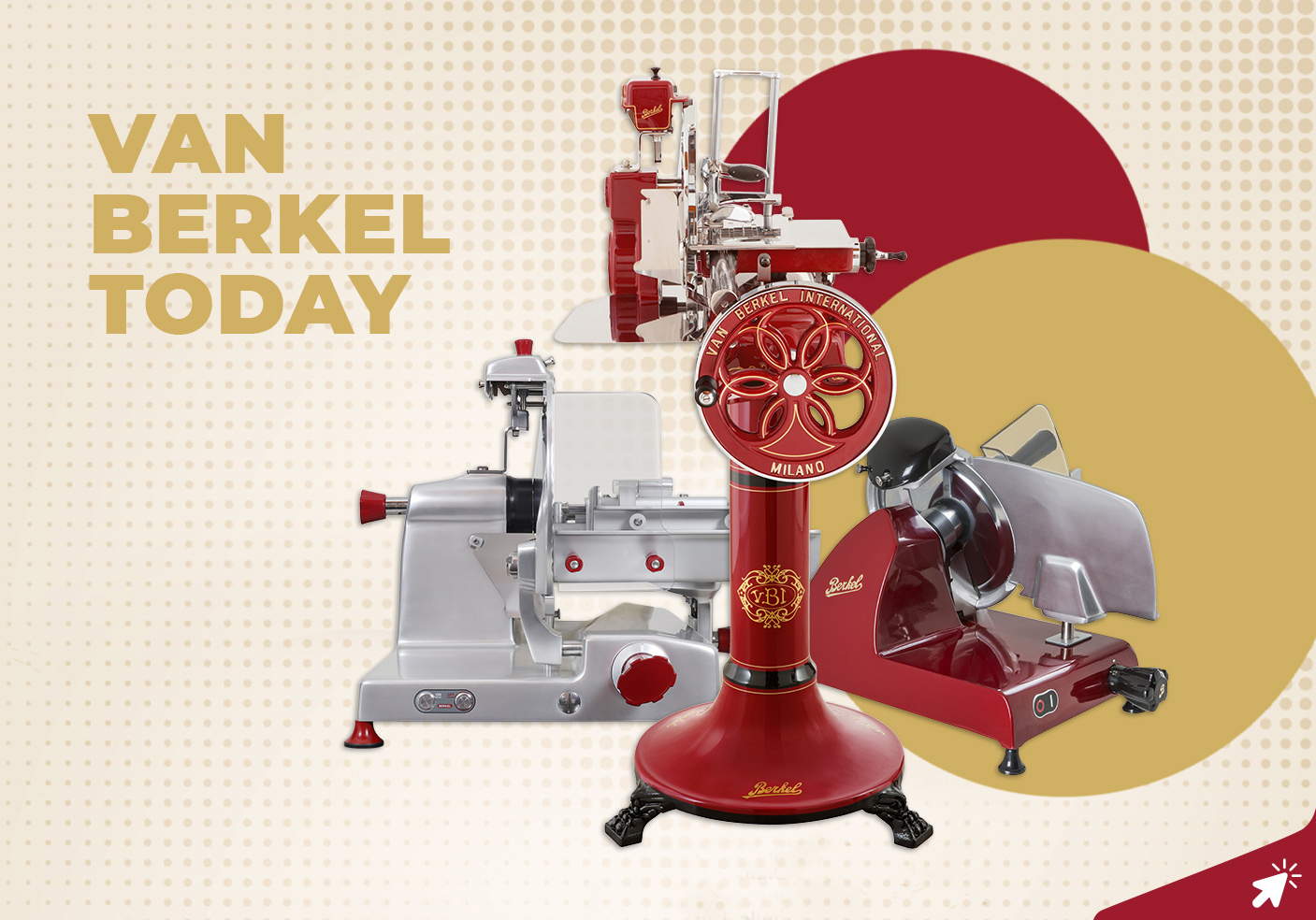 Van Berkel International today is a multi country organization with 160+ employees and over $20 mln revenues. VBI sells meat slicers, knives and other kitchen and food processing equipment in 100 countries, with the two premium brands BERKEL and OMAS. With all design, marketing and product management activities based in Italy, VBI is one of the most important European players in the food processing equipment business, both in the professional and consumer retail markets.
Knives factory in Maniago
Highest quality materials, hand made craftmanship, traditional manufacturing are still used in our knife company in Maniago to get the best Berkel products.
Van Berkel Deutschland
In the heart of Monaco, our commercial subsidiary for the German market is also a modern showroom to display the entire range of Berkel products.
Van Berkel USA
A strategic hub in Miami to serve the most important Department Stores in the U.S.A. with Berkel & OMAS products together with a logistic door for the Latin Amercan countries.
Volano slicer
The iconic red slicer from Berkel…this is where everything started. A must-have for enthusiasts and connoisseurs across the globe but also for who is looking for the perfect cut.
Electric slicer
Full line of electrical slicers for domestic use that combines great cutting performances with a modern look. Not only a slicer…a piece of design to furnish your kitchen.
Knives and Kitchen accessories
Different lines of knives for every use in the kitchen, more than 20 knives shape for each line designed by the best Italian experts and built by the best Italian craftsman…and a full set of premium kitchen accessories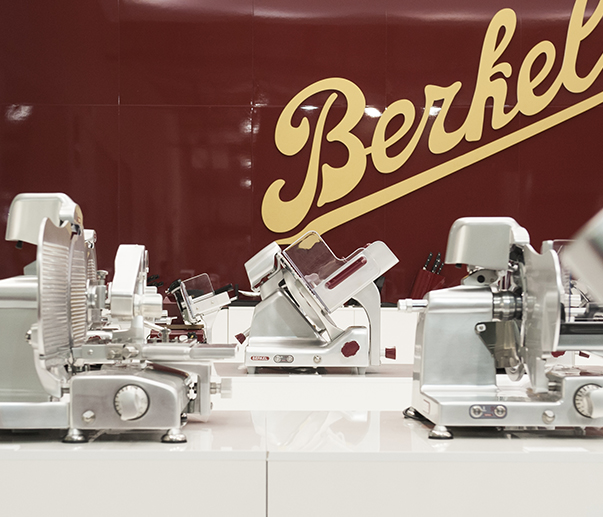 Historically, Berkel is a top quality Professional Products supplier for: MMR (Mass Market Retailers), HO.RE.CA. channel, Premium butchery shops, in 90+ countries around the world thanks to 4 differ lines of professional Slicers and a full range of Food Processing equipment.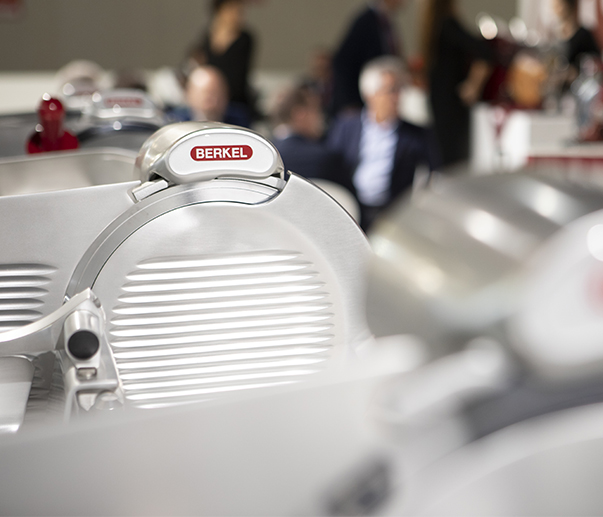 The largest product range available in the market, 4 different lines: Suprema, Domina, Essentia, ProLine. Quality, Performance, Hygiene & Cleaning, Safety at the top to fulfil every professional customer needs.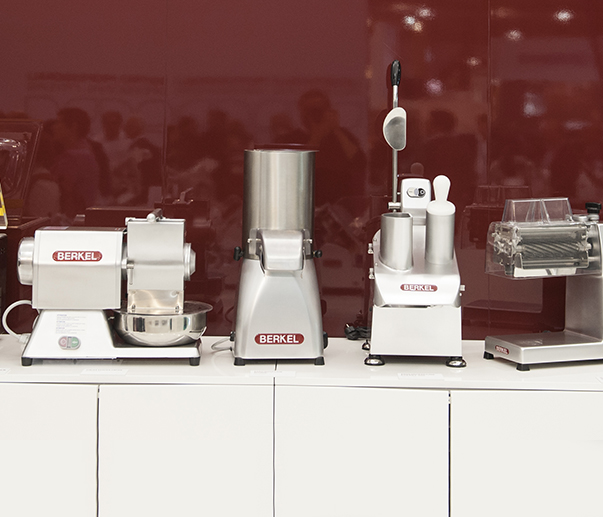 A full range of food processing equipment designed for home and professional use in the Ho.Re.Ca. and grocery market. The product range includes mincers, bandsaws, multipurpose and vegetable cutters, vacuum machines, tenderizers, patty machines, cutters, grates, stuffers, mixers, and many others. Casted anodized aluminum, stainless steel and high quality materials. Designed and made in Italy with full CE certification.