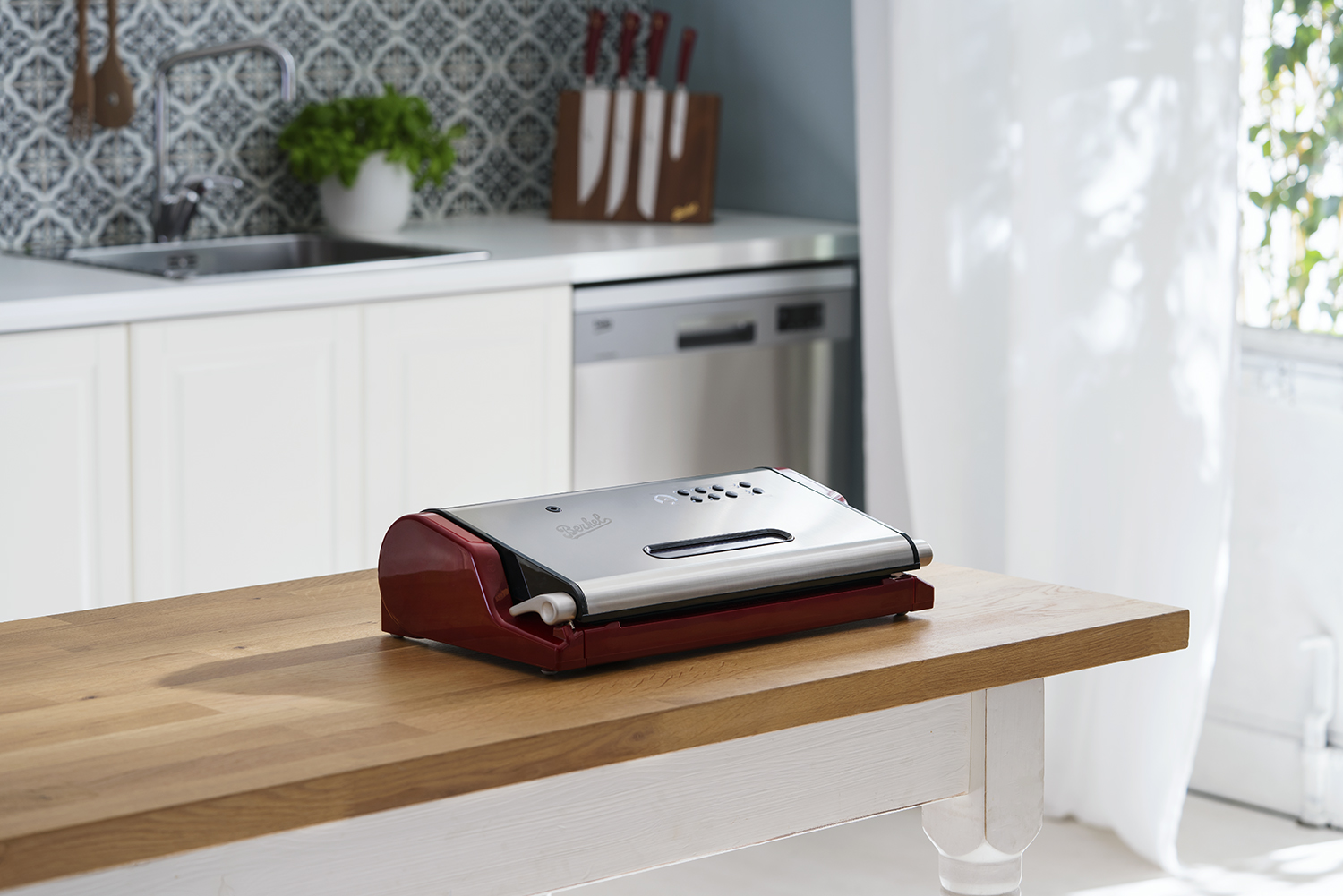 Food spoilage is caused by chemical reactions occurring in food when exposed to air, temperature, humidity, the action of enzymes, the growth of micro-organisms or contamination by insects. Vacuum packaging involves reducing the absolute air pressure inside the package, removing oxygen and eliminating volatile compounds. Oxygen in the air causes food spoilage, primarily through the process of oxidation, which results in the loss of nutritional value, flavour and all its qualities. Air also contributes to the growth of most micro-organisms and causes frost burns on frozen food. Vacuum packaging extends the shelf life of many fresh foods by reducing oxidation and preventing microbial growth (bacteria and moulds).
GOODBYE BACTERIA AND MOULD!
Moulds, yeasts and bacteria are present everywhere but can only cause problems under certain conditions. For example, moulds do not grow in low oxygen environments or in the absence of humidity. Bacteria, on the other hand, can multiply with or without air, depending on their nature.
These micro-organisms cause noticeable changes in colour, texture and taste that depend on time, storage temperature and, above all, the presence of air. The absence of air, which is achieved by vacuum packing, slows down this deterioration considerably. Some products such as flour and cereals may contain larvae, but using vacuum packing prevents them from turning into insects and contaminating the food.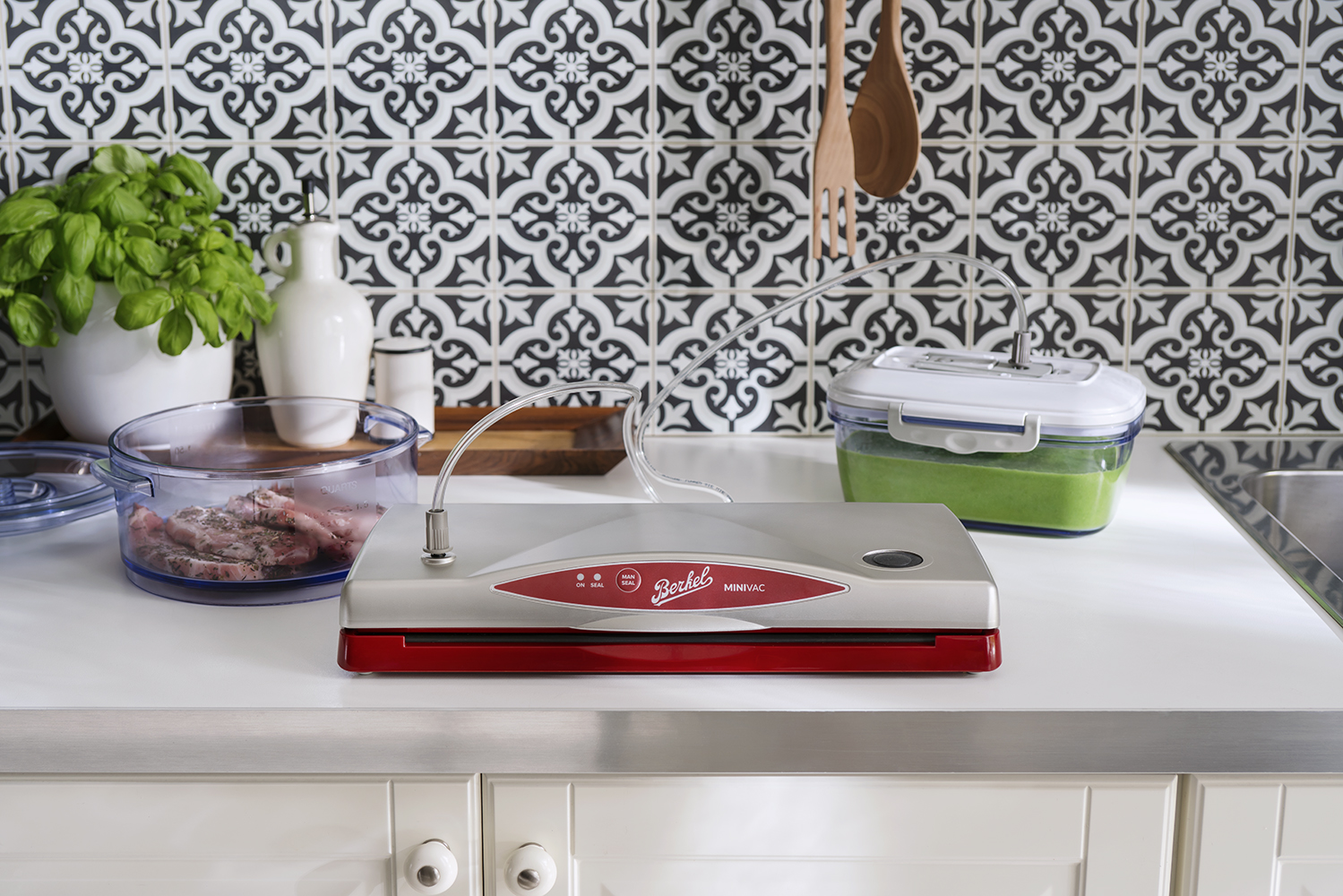 Vacuum packaging will revolutionise the way you buy and store food.
By storing food in a vacuum (thus without air), the life of food is extended, whether it is stored in the pantry, fridge or freezer. Air can make food stale and rancid, make it ferment, dry out or cause freezer burn. Vacuum packaging keeps food fresh and tasty for longer.
Now you can package fresh food bought at the market or food from the garden in portions tailored to you, even in large quantities. Foods such as coffee, rice, flour and dried fruit will last much longer if vacuum-packed.
Take a look at the comparative table and find out how the conservation of the most common foods changes.
*Indicative values that depend on the integrity of the package and on the quality characteristics of the original food. They also refer to the packaging obtained with the combination of machine – bags/rolls, containers and "original" accessories.
FIND OUT MORE ABOUT THE BERKEL VACUUM SEALING SYSTEM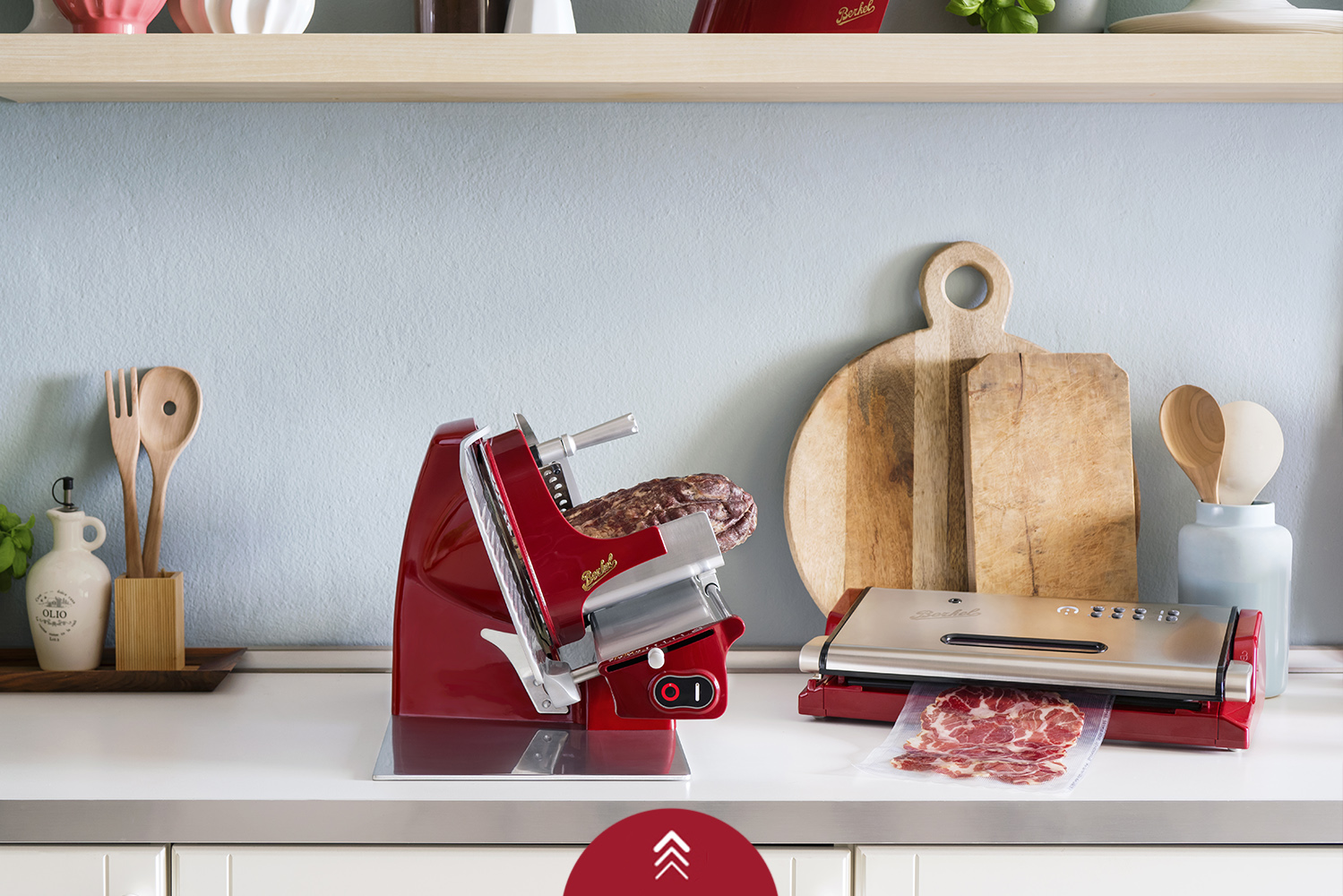 TWO CONCEPTS
The Berkel Slice&Save system represents a new, modern approach to food consumption and storage.
THE ADVANTAGES OF SLICING AT HOME
TASTE
With a Berkel slicer, you get precise slices and you slice only the quantity you want to consume, eliminating waste and improving the quality of what you eat
SAVINGS
You can save on groceries by buying whole slices instead of normal trays
A CHOICE FOR THE ENVIRONMENT
Reduce your environmental impact by reducing plastic consumption compared to normal trays on the market
PRECIOUS TIME
Slice at home, save time and skip the supermarket queue
NO WASTE
No wasted food as you can slice only the amount you wish to consume or store individual portions for a long time
TAILOR-MADE PORTIONS
You can portion the product in advance, creating packages according to your dietary needs
EXPERIMENTATION
You can experiment with new techniques such as quick marinating or low-temperature cooking
FOOD SAFETY
Thanks to vacuum technology, you retain the fresh taste of cold meats, fresh meat, fish, vegetables or cheese that can be harmful to your health if poorly stored.