VOLANO B114 PASSION SPECIAL EDITION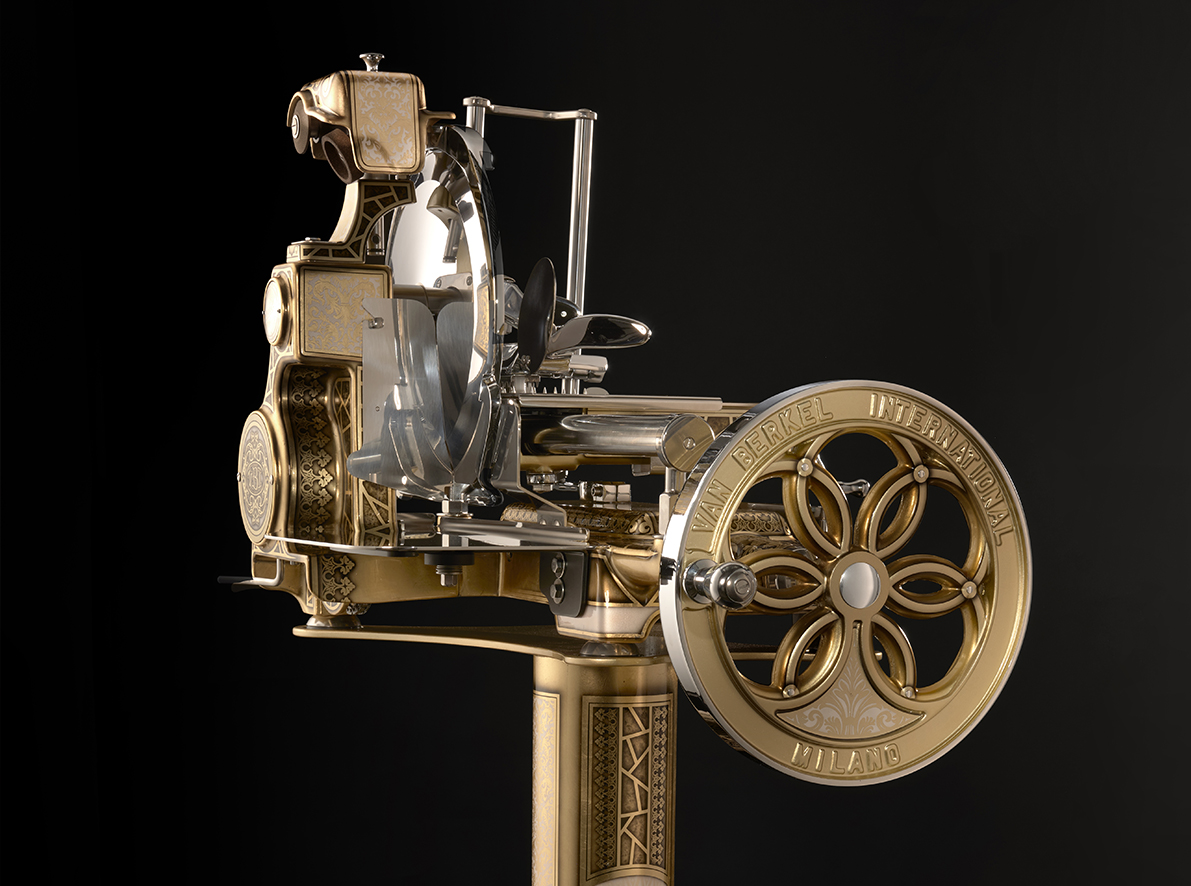 Berkel is celebrating its passion for good taste and design with the Passion Flywheel Slicer Special Edition, a limited edition of 50 B114 Flywheel Slicers. 
Gold: passion and Italian character, concepts that blend together to achieve excellence in every regard.
Gold: perfection and class. This colour has always been used to represent notions such as light, wealth and power. It is no wonder that gold has been used to portray important figures like kings and emperors as well as nobles, warriors and great heroes.
Our B114 Flywheel Slicer is embellished with small gold leaves that cover it completely, vociferously extolling the concept of passion for a design that is unique in the world.
A passion handed down by the inventor, Wilhelmus Adrianus Van Berkel, whose love for mechanics and his profession yielded the iconic Flywheel Slicer in 1898.
Today, Berkel is celebrating the 125th birthday of the first Flywheel Slicer by combining its passion for handing down an internationally unique product with the addition of fine gold details, a further symbol of excellence.
GOLD LEAF
Hand-crafted decorations in gold leaf on a special aluminium alloy body structure with chromed steel details
UNIQUE DESIGN
The iconic B114 flywheel model featuring a squared profile and internally balanced to block rotation in any position
SYMBOLISM
Inspired by the city of Milan's architectural and iconographic decorations, the soft and graceful forms of the Gothic and Neo-Baroque elements contrast with geometric lines to create a harmonious design
The Italian character of the Passion Flywheel Slicer is expressed through the artist's inspiration drawn from Milan city architecture.
The design blends 15th-century damasks with late-19th-century-inspired volutes, creating an evocative reinterpretation with a Neo-Liberty flavour.
A contrast to the soft, graceful forms of the Gothic and Neo-Baroque elements is provided by geometric lines reminiscent of the leadwork of the stained glass and rose windows that lightRenaissance-style buildings.
The technique, performed on gold leaf, is the same oil gilding technique used to cover the iconic statue of the Virgin Mary atop Milan Cathedral in gold foil.
The brilliance of gold mingles with mother-of-pearl white as well as the antiqued and 'worn' bronzes found in the metaphysical backgrounds of Crivelli's altarpieces on display in Milan's Brera gallery.
At the base of the pedestal, the sun, whose rays are inspired by the famous serpent from the coat of arms of Milan's noble Visconti family, marks the circular rhythm from which radiate various decorative elements such as Gothic 'inflorescences', lilies and tracery, which abound in Milan Cathedral.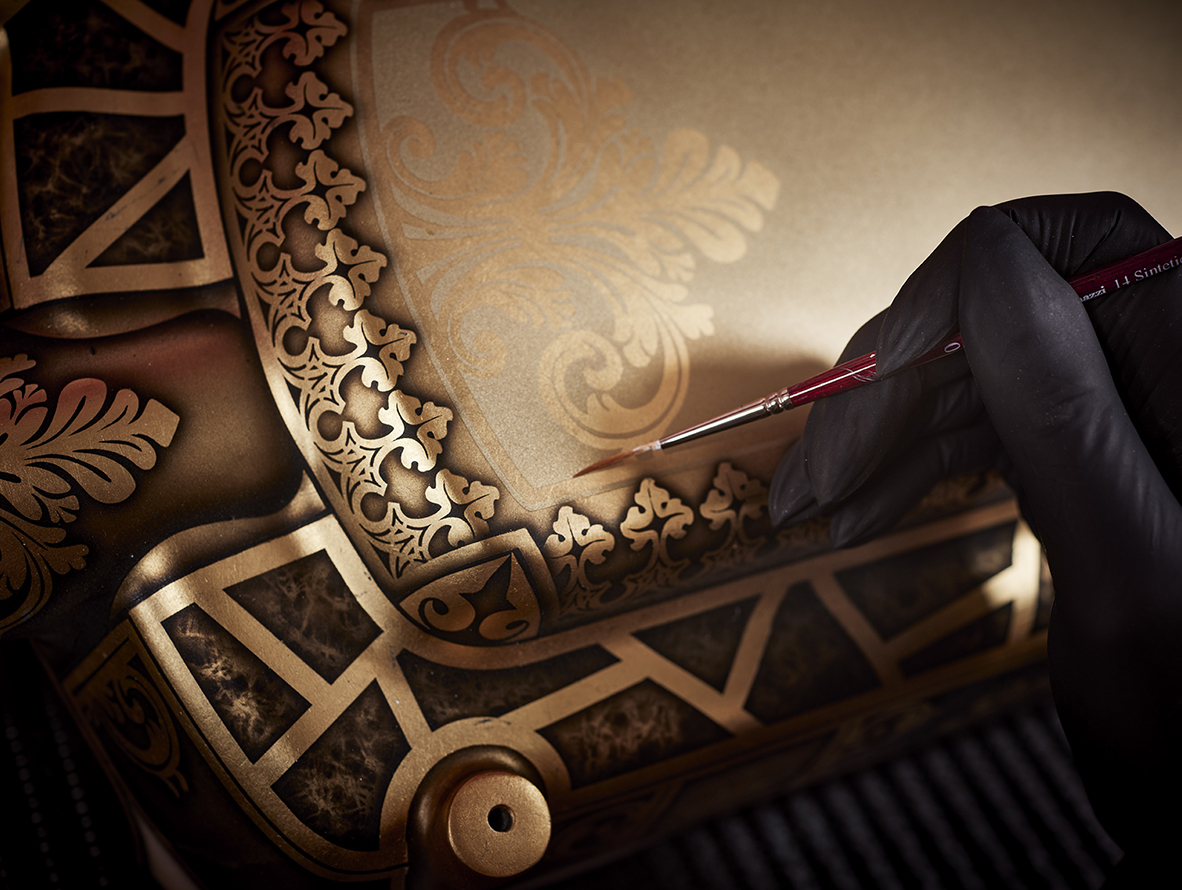 GOLD FOIL
The slicer's raw components are entirely covered with gold leaf foil. Each piece of foil requires several days of 'crystallisation' and undergoes special treatments to ensure resistance and durability.
DRAWING
Next, using the design for the hand-crafted decorations, the artist applies tailor-made 'masks'.
COLORS
The surfaces are decorated with an airbrush and paintbrushes using metal and iridescent colours mixed with metallic powders and various layers of additives, ensuring an original result with great artistic impact.
ASSEMBLY
In this new special edition, the Berkel assembly team's passion for creating a unique product every time truly shines through.
THE ARTIST
This project was carried out by Unexpected Custom, a group of Italian artists specialising in unique designs.