Berkel Vacuum and sealer machine
Foods always fresh
Thanks its unique and unmistakable style, Berkel has transformed an ordinary household appliance into an innovative object with a refined design. The signature imprinted on the stainless steel enhances the visual impact of Berkel Vacuum, perfect for display in your kitchen. The Berkel Vacuum perfectly complements the slicer, guaranteeing the conservation of flavours, freshness and quality of foods, while eliminating unnecessary waste.
Read more
Disclaimer
Some details may be different from those shown in the photos. All prices include VAT.
Free Shipping over 150€ for all EU Countries
Details
Berkel Vacuum, food as fresh as when it was just sliced
The latest Berkel creation: a food vacuum-packing machine for home use, with professional performance. An evolution for the brand which elevated the slicer into a cult object. Vacuum is the culmination of that attention to the genuineness and freshness of foods which has distinguished the legendary fly-wheel slicers for over a century now. The cover of Berkel Vacuum, made in stainless steel, enhances the unmistakable "red Berkel" style of the case, made in ABS and useful for scratch protection. The dimensions have been designed to obtain the highest performance with minimum size: total occupied surface on a kitchen worktop is only 44 cm in width and just over 23 cm in depth. In particularly small spaces, its limited thickness (just 11cm), ensure convenient storage, even vertical. A few details may vary from the ones visible in the photo.
Performance
Suitable for significantly increasing food storage times, limiting waste or for sous vide cooking at low temperatures
Light viewing window to check the correct bag position and LED indicator to monitor cycle progress
Sealing bar 300 mm
Double suction pump for greater duration over time
Excellent flow rate equal to 18 l/min to reduce work times
3 sealing programmes (dry, humid and very humid foods)
2 speed levels for very delicate foodstuffs
Other functions: sealing, vacuum for containers and rapid marination
Stainless steel cover, ABS case
The tube for creating the vacuum in the approved containers is included in the package
Cleaning & Hygiene
The vacuum chamber with a tank allows collecting excess of liquid
Lower part is completely removable and washable in the dishwasher
Features of canister:
Protective liquid suction lid (pump saver)
Suitable for delicate washing without lid on the top dishwasher rack
Suitable for microwave defrosting without lid
Operating temperature: from -18°C to 100°C
Features of bags and rolls:
Patented, grooved multi-layer Bisphenol A-free material
All Berkel Vacuum accessories have been tested and certified for contact with foods
Suitable for Freezer and Refrigerator.
Suitable for Microwave defrosting.
Suitable for Boiling in water at 100°C for max 1 hour.
Suitable for vacuum cooking in a steam or water oven (max 90°C for up to 72 hours).
MORE INFO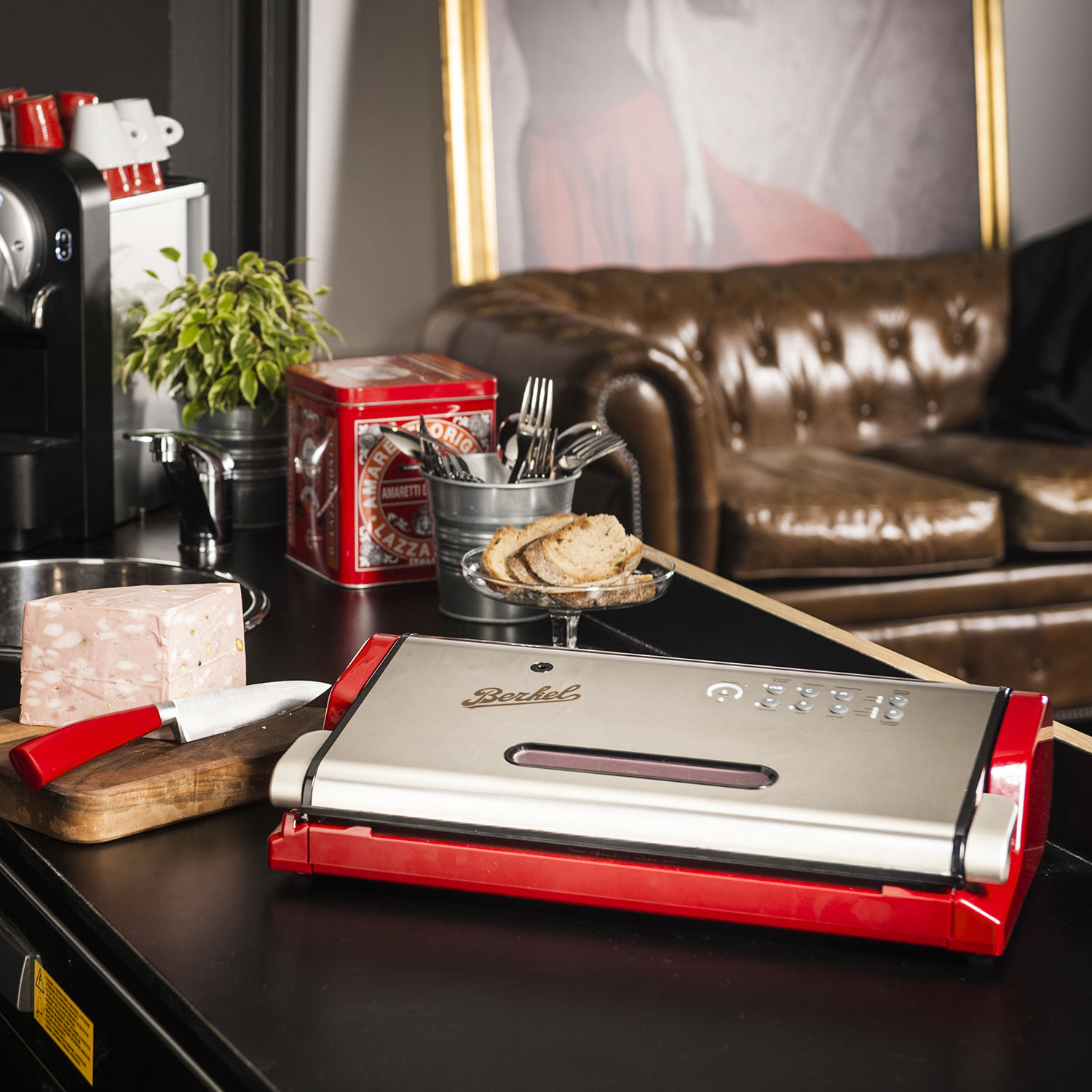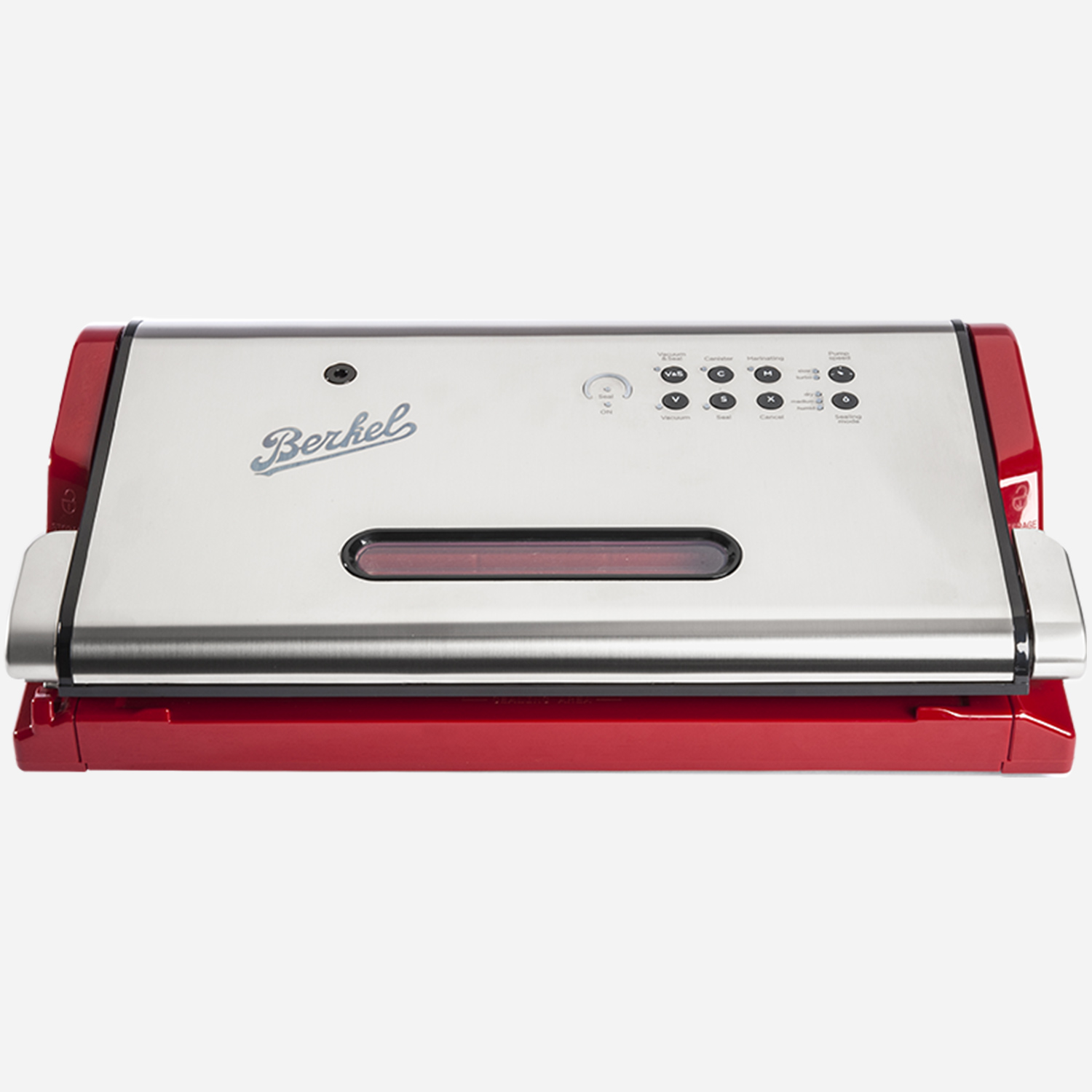 Technical data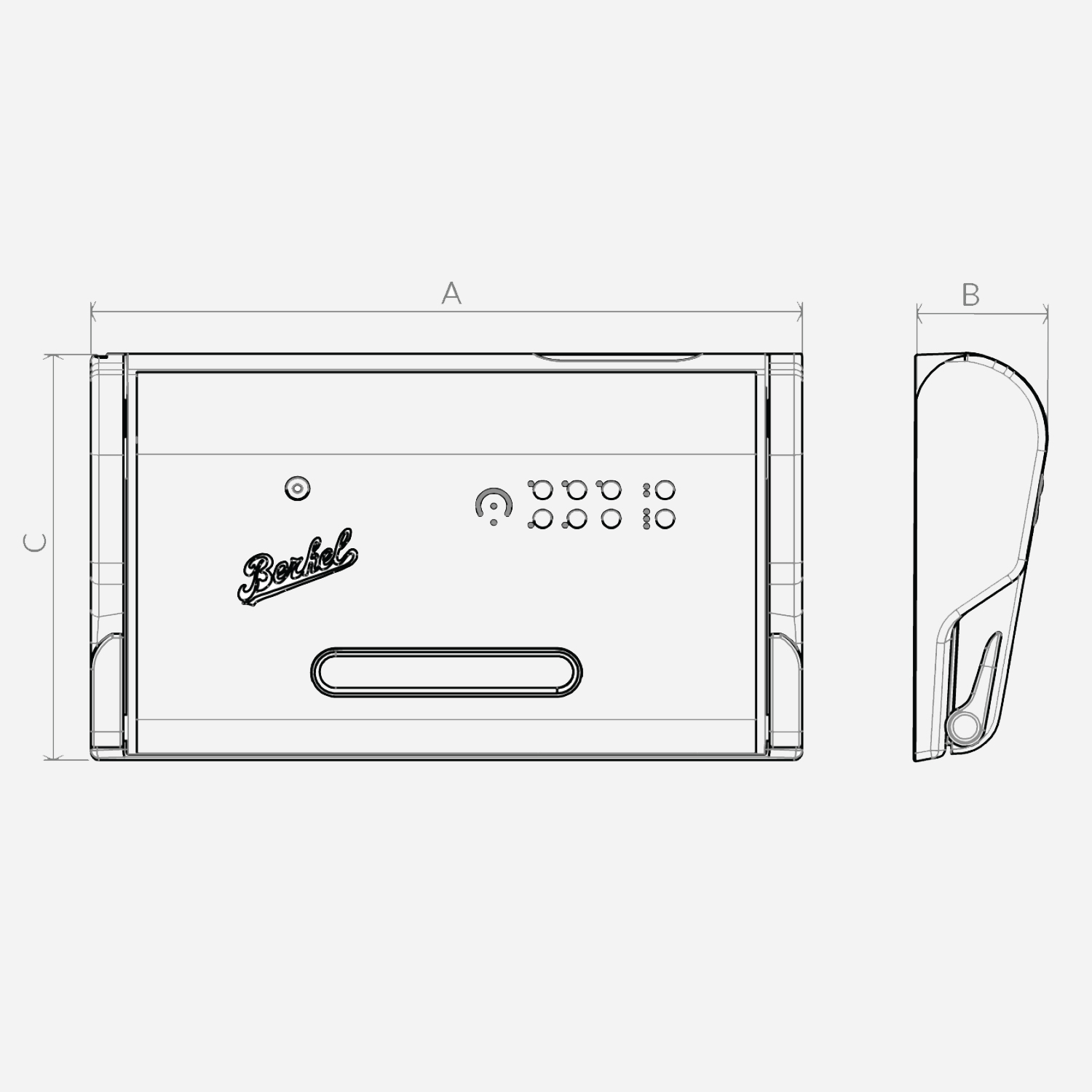 Height [B]

113 mm

Depth [C]

245 mm

Width [A]

440 mm
Add to Compare
Shipping charges
Shipment
Costs
Times
Europe
FREE*
Delivery in 6 working days upon receipt of payment**
Non-UE
Charged to the recipient,
according to the country of destination
*Shipping is free of charge for all EU Countries, for orders over € 150.00. Shipping costs are charged to the customer for all orders under this amount.
**Deliveries are made on working days, from Monday to Friday. No deliveries on holidays. For more exclusive products such as manual volano flywheel slicers, delivery times may vary and will be communicated upon receipt of payment. Delivery in Russia is not allowed.
-
Customer Care
For more information on the products, on the purchase, for assistance and spare parts you can
fill out the form